RIKEN BioResource Research Center

Plant-Microbe Symbiosis Research and Development Team

Team Leader: Yasunori Ichihashi (Ph.D.)
Research Summary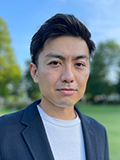 Since most agricultural crops grow in soil, where is one of the richest microbial ecosystems on Earth, plants and microbes are strongly associated with each other. Elucidation of the plant-microbe symbiosis should contribute to building a sustainable solution for world food and environmental problems. Our team plan to construct bioresources and experimental systems of plants and microbes for the symbiosis studies, as well as perform large-scale omics studies on agricultural fields. Through collaborative researches with domestic and international communities, we aim to fully understand regulatory mechanism behind the plant-microbe symbiosis and provide a research platform leading to industrial applications.
Main Research Fields
Related Research Fields
Keywords
Plant-Microbe Symbiosis
Rhizosphere microbes
Mycorrhizal fungi
Field-Omics
The 21st Century Green Revolution
Selected Publications
Papers with an asterisk(*) are based on research conducted outside of RIKEN.
1.

Ichihashi Y, Date Y, Shino A, Shimizu T, Shibata A, Kumaishi K, Funahashi F, Wakayama K, Yamazaki K, Umezawa A, Tanoi K, Hayashi M, Nakamura R, Shirasu K, Kikuchi J, Nihei N.:
"Multi-omics analysis on an agroecosystem reveals the significant role of organic nitrogen to increase agricultural crop yield"
Proc. Natl. Acad. Sci. USA. DOI: 10.1073/pnas.1917259117

2.

Goto Y, Maki N, Ichihashi Y, Kitazawa D, Igarashi D, Kadota Y, Shirasu K.:
"Exogenous treatment with glutamate induces immune responses in Arabidopsis"
Mol. Plant Microbe Interact. 33, 474-487 (2020)

3.

Yoshida S, Kim S, Wafula EK, Tanskanen J, Kim YM, Honaas L, Yang Z, Spallek T, Conn CE, Ichihashi Y, Cheong K, Cui S, Der JP, Gundlach H, Jiao Y, Hori C, Ishida JK, Kasahara H, Kiba T, Kim MS, Koo N, Laohavisit A, Lee YH, Lumba S, McCourt P, Mortimer JC, Mutuku JM, Nomura T, Sasaki-Sekimoto Y, Seto Y, Wang Y, Wakatake T, Sakakibara H, Demura T, Yamaguchi S, Yoneyama K, Manabe RI, Nelson DC, Schulman AH, Timko MP, dePamphilis CW, Choi D, Shirasu K.:
"Genome Sequence of Striga asiatica Provides Insight into the Evolution of Plant Parasitism"
Curr. Biol. 29, 3041-3052 (2019)

4.

Ichihashi Y, Fukushima A, Shibata A, Shirasu K.:
"High Impact Gene Discovery: Simple Strand-Specific mRNA Library Construction and Differential Regulatory Analysis Based on Gene Co-Expression Network"
Methods Mol. Biol. 1830, 163-189 (2018)

5.

Toju, H., Peay, K. G., Yamamichi, M., Narisawa, K., Hiruma, K., Naito, K., Fukuda, S., Ushio, M., Nakaoka, S., Onoda, Y., Yoshida, K., Schlaeppi, K., Bai, Y., Sugiura, R., Ichihashi, Y., Minamisawa, K., Kiers, E. T.:
"Core microbiomes for sustainable agroecosystems"
Nat. Plants 4, 247-257 (2018)

6.

*Ichihashi, Y., Kusano, M., Kobayashi, M., Suetsugu, K., Yoshida, S., Wakatake, T., Kumaishi, K., Shibata, A., Saito, K., Shirasu, K.:
"Transcriptomic and Metabolomic Reprogramming from Roots to Haustoria in the Parasitic Plant, Thesium chinense"
Plant Cell Physiol. 59, 729–738 (2017)

7.

*Ichihashi, Y., Aguilar-Martinez, J. A., Farhi, M., Chitwood, D. H., Kumar, R., Millon, L. V., Peng, J., Maloof, J. N., Sinha, N. R.:
"Evolutionary developmental transcriptomics reveals a gene network module regulating interspecific diversity in plant leaf shape"
Proc. Natl. Acad. Sci. USA. 111, E2616-E2621 (2014)

8.

*Chitwood, D. H., Kumar, R., Headland, L, R., Ranjan, A., Covington, M. F., Ichihashi, Y., Fulop, D., Jimenez-Gómez, J. M., Peng, J., Maloof, J. N., Sinha, N. R.:
"A quantitative genetic basis for leaf morphology in a set of precisely defined tomato introgression lines"
Plant Cell 25, 2465-2481 (2013)

9.

*Ichihashi, Y., Kawade, K., Usami, T., Horiguchi, G., Takahashi, T., Tsukaya, H.:
"Key proliferative activity in the junction between the leaf blade and leaf petiole of Arabidopsis"
Plant Physiol. 157, 1151-1162 (2011)

10.

*Ichihashi, Y., Horiguchi, G., Gleissberg, S., Tsukaya, H.:
"The bHLH transcription factor SPATULA controls final leaf size in Arabidopsis thaliana"
Plant Cell Physiol. 51, 252-261 (2010)
Recent Research Results
Related Links
Lab Members
Principal investigator
Yasunori Ichihashi

Team Leader
Core members
Megumi Narukawa

Research & Development Scientist

Takumi Sato

Postdoctoral Researcher

Tomohisa Shimasaki

Postdoctoral Researcher

Takahiko Koizumi

Visiting Researcher

Kie Kumaishi

Technical Staff II
Contact Information
BioResource Center Main Building
3-1-1 Koyadai, Tsukuba, Ibaraki, 305-0074, Japan
Email: yasunori.ichihashi [at] riken.jp