RIKEN Baton Zone Program

Microalgae Resource Upcycling Research Laboratory

Team Leader: Suzuki Kengo (D.Agr.)
Deputy Team Leader: Keiichi Mochida (Ph.D.)
Research Summary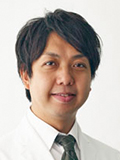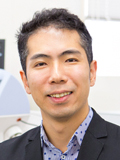 The team is based on the former team, Microalgae Production Control Technology Research Team. In the former team, we established the world's first genome-editing technology for Euglena. Furthermore, we produced a large number of genome-edited strains by utilizing the established technology. We have also utilized those strains for genetics of Euglena and demonstrated the potential of the technology for use in breeding. The new team will focus in particular on adding value to the extraction residue when microalgae are used to produce lipids and sugars, and aim to further apply the above technologies in practice.
[Integrated Collaborative Research with: euglena Co.,Ltd.]
Main Research Fields
Related Research Fields
Agricultural Sciences
Applied microbiology-related
Crop production science-related
Keywords
Micfroalgae
Genome editing
breeding
Residual resource
Selected Publications
Papers with an asterisk(*) are based on research conducted outside of RIKEN.
1.

Harada, Ryo, et al.
"Genetic engineering strategies for Euglena gracilis and its industrial contribution to sustainable development goals: A review."
Frontiers in Bioengineering and Biotechnology 8 (2020): 790.

2.

Tamaki, Shun, Keiichi Mochida, and Kengo Suzuki.
"Diverse biosynthetic pathways and protective functions against environmental stress of antioxidants in microalgae."
Plants 10.6 (2021): 1250.

3.

*Kadono, Takashi, et al.
"The possibility of using marine diatom-infecting viral promoters for the engineering of marine diatoms."
Plant Science 296 (2020): 110475.

4.

*Toyama, Tadashi, et al.
"Enhanced production of biomass and lipids by Euglena gracilis via co-culturing with a microalga growth-promoting bacterium, Emticicia sp. EG3."
Biotechnology for biofuels 12.1 (2019): 1-12.

5.

Nomura, Toshihisa, et al.
"Highly efficient transgene‐free targeted mutagenesis and single‐stranded oligodeoxynucleotide‐mediated precise knock‐in in the industrial microalga Euglena gracilis using Cas9 ribonucleoproteins."
Plant biotechnology journal 17.11 (2019): 2032.

6.

*Yoshioka, Kazumasa, Kengo Suzuki, and Takashi Osanai.
"Effect of pH on metabolite excretion and cell morphology of Euglena gracilis under dark, anaerobic conditions."
Algal Research 51 (2020): 102084.

7.

*Tomita, Yuko, et al.
"Amino acid excretion from Euglena gracilis cells in dark and anaerobic conditions."
Algal Research 37 (2019): 169-177.

8.

*Kaha, Marshila, et al.
"Enhancement of astaxanthin accumulation using black light in Coelastrum and Monoraphidium isolated from Malaysia."
Scientific reports 11.1 (2021): 1-9.

9.

*Kadono, Takashi, et al.
"Characterization of Chaetoceros lorenzianus-infecting DNA virus-derived promoters of genes from open reading frames of unknown function in Phaeodactylum tricornutum."
Marine Genomics 61 (2022): 100921.

10.

Keiichi Mochdia, Shun Tamaki.
"Transcription Factor-Based Genetic Engineering in Microalgae"
Plants 10 (2021): 1602.
Related Links
Lab Members
Principal investigator
Suzuki Kengo

Team Leader
Core members
Keiichi Mochida

Deputy Team Leader

Toshihisa Nomura

Research Scientist

Aya Ide

Research Part-time Worker II

Koji Yamada

Visiting Scientist

Iwao Ohtsu

Visiting Scientist

Hideyuki Adachi

Visiting Scientist

Marumi Ishikawa

Visiting Scientist

Chihana Toyokawa

Visiting Scientist

Yusuke Kawano

Visiting Scientist

Kohei Atsuji

Visiting Scientist

Ayaka Nakashima

Visiting Scientist

Enrico Gianino

Visiting Scientist

kazuki Yokoyama

Visiting Scientist

Kikue Hirota

Visiting Technician

Yoshihiro Naka

Visiting Technician

Nobuko Nitta

Visiting Technician

Chieko Higuchi

Visiting Technician

Yuko Miwa

Visiting Technician
Contact Information
7F East Research Building
1-7-22 Suehiro-cho, Tsurumi-ku, Yokohama City, Kanagawa
230-0045, Japan
Email: fumiko.susa [at] riken.jp