RIKEN Center for Integrative Medical Sciences

Young Chief Investigator Program

Program Director: Kazuhiko Yamamoto (M.D., Ph.D)
Research Summary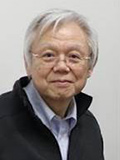 The purpose of the Young Chief Investigator (YCI) program is to provide a career path for young investigators who conduct multidisciplinary research that transcends the existing research areas of medicine, immunology, genomics, informatics, physics, etc. The YCIs are expected to become leaders of independent research in a new area.
The YCI runs an independent research laboratory in terms of funding and research. The laboratory, however, share space, equipment and facilities with a host laboratory in the Center. The YCI will be supported by Advisors from related fields and receive guidance for research, preparation of papers, presentations and obtaining research funding.
Main Research Fields
Keywords
Multidisciplinary
Young Investigator
Nurture program
Selected Publications
1.

Yugi, K. and Kuroda, S.:
"Metabolism-Centric Trans-Omics"
Cell Syst. 4(1):19-20. (2017)

2.

Bansal K, Yoshida H, Benoist C, Mathis D.:
"The transcriptional regulator Aire binds to and activates super-enhancers"
Nat Immunol. 18:263-273. (2017)

3.

Fujikawa Y, Yoshida H, Inoue T, Ohbayashi T, Noda K, von Melchner H, Iwasaka T, Shiojima I, Akama TO, Nakamura T.:
"Latent TGF-β binding protein 2 and 4 have essential overlapping functions in microfibril development"
Sci Rep. 7:43714. doi: 10.1038/srep43714.(2017)

4.

Ikawa T, Masuda K, Endo TA, Endo M, Isono K, Koseki Y, Nakagawa R, Kometani K, Takano J, Agata Y, Katsura Y, Kurosaki T, Vidal M, Koseki H, Kawamoto H.:
"Conversion of T cells to B cells by inactivation of polycomb-mediated epigenetic suppression of the B-lineage program"
Genes Dev. 30:2475-2485. (2016)

5.

Ikawa T, Masuda K, Huijskens MJ, Satoh R, Kakugawa K, Agata Y, Miyai T, Germeraad WT, Katsura Y, Kawamoto H.:
"Induced Developmental Arrest of Early Hematopoietic Progenitors Leads to the Generation of Leukocyte Stem Cells"
Stem Cell Reports. 5:716-27. (2015)

6.

Kitami T, Logan DJ, Negri J, Hasaka T, Tolliday NJ, Carpenter AE, Spiegelman BM, Mootha VK.:
"A chemical screen probing the relationship between mitochondrial content and cell size"
PLoS ONE 7(3) e33755. (2012)

7.

Williams, EG.,* Wu, Y.,* Jha, P., Dubuis, S., Blattmann, P., Argmann, CA., Houten, SM., Amariuta, T., Wolski, W., Zamboni, N., Aebersold, R., and Auwerx, J.
"Systems proteomics of liver mitochondria function."
Science. 352(6291). (2016) (*equally contributors)

8.

Wu, Y.,* Williams, EG.,*, Dubuis, S., Mottis, A., Jovaisaite, V., Houten, SM., Argmann, CA., Faridi, P., Wolski, W., Kutalik, Z., Zamboni, N., Auwerx, J., and Aebersold, R.
"Multilayered genetic and omics dissection of mitochondrial activity in a mouse reference population."
Cell. 158(6) :1415-1430, (2014).
Recent Research Results
Related Links
Lab Members
Principal investigator
Kazuhiko Yamamoto

Program Director
Core members
Hideyuki Yoshida

Senior Research Scientist

Azusa Inoue

Senior Research Scientist

Chisayo Kozuka

Special Postdoctoral Researcher

Hailiang Mei

Postdoctoral Researcher

Clive Steven Barker

Technical Staff I

Mami Kumon

Technical Staff II
Contact Information
6F, North Research Building,
1-7-22 Suehiro-cho, Tsurumi-ku,
Yokohama City, Kanagawa,
230-0045, Japan
Tel: +81-(0)45-503-7001
Fax: +81-(0)45-503-7003