RIKEN Nishina Center for Accelerator-Based Science

Astro-Glaciology Research Group

Director: Yuko Motizuki (D.Sci.)
Research Summary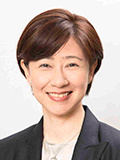 Ice cores preserve atmospheric information of the past. We measure isotopic and ionic concentrations in Antarctic ice cores and develop precise analytical techniques and instrumentation of high-sensitivity and high-temporal resolution. We also simulate numerically the chemical effects of giant solar flares and supernovae on the Earth's atmosphere. Combining our experimental evidence and theoretical simulations, we are investigating climate change and its direct relationships with solar activity and volcanic eruptions, the footprints of supernovae in ice cores, and the frequency of occurrence of supernovae in the Milky Way. Furthermore, we study experimentally the evolution of molecules in space. These all will contribute to understanding relationships between the Universe and Earth.
Main Research Fields
Mathematical & Physical Sciences
Related Research Fields
Astronomy
Physics
Earth and planetary science
Chemistry
Interdisciplinary Science & Engineering
Keywords
Ice cores
Nucleosynthesis
Climate change
Solar activity variations
Isotopic analyses
Selected Publications
1.

Takeshi Minami, Kousuke Hatanaka, Yuko Motizuki, Yoichi Nakai, and Kazuya Takahashi.:
"A method of collecting trace amounts of vermilion from artifacts for source estimation by sulfur isotope (δ34S) analysis: use of sulfur-free adhesive"
Journal of Archaeological Science: Reports 28, 102027, 2019.

2.

F. Miyake, K. Horiuchi, Y. Motizuki, Y. Nakai, K. Takahashi, K. Masuda, H. Motoyama, H. Matsuzaki.:
"10Be signature of the cosmic ray event in the 10th century CE in both hemispheres, as confirmed by quasi-annual 10Be data from the Antarctic Dome Fuji ice core"
Geophysical Research Letters 46, 11-18, 2019.

3.

Kazuya Takahashi, Yoichi Nakai, Yuko Motizuki, Toshiyuki Ino, Shigeru Ito, Satoru B. Ohkubo, Takeshi Minami, Yuichi Takaku, Yoshitaka Yamaguchi, Miho Tanaka, and Hideaki Motoyama.:
"High-sensitivity sulfur isotopic measurements for Antarctic ice core analyses"
Rapid Communications in Mass Spectrometry 32, 1991-1998, 2018.

4.

Y. Nakai, Y. Motizuki, M. Maruyama, Y. Hasebe, H. Akiyoshi, T. Imamura.:
"Box-model simulation for influence of solar proton events on the middle atmosphere"
RIKEN Accel. Prog. Rep. 50, 143, 2017.

5.

Y. Motizuki, H. Motoyama, Y. Nakai, K. Suzuki, Y. Iizuka and K. Takahashi.:
"Overview of the chemical composition and characteristics of Na+ and Cl- distributions in shallow samples from Antarctic ice core DF01 (Dome Fuji) drilled in 2001"
Geochemical J. 51, 293-298, 2017.

6.

Shuji Fujita, Kumiko Goto-Azuma, Motohiro Hirabayashi, Akira Hori, Yoshinori Iizuka, Yuko Motizuki, Hideaki Motoyama, Kazuya Takahashi.:
"Densification of layered firn of the ice sheet at Dome Fuji, Antarctica"
Journal of Glaciology 62, 231, 103-123, 2016.

7.

Fusa Miyake, Asami Suzuki, Kimiaki Masuda, Kazuho Horiuchi, Hideaki Motoyama, Hiroyuki Matsuzaki, Yuko Motizuki, Kazuya Takahashi, Yoichi Nakai.:
"Cosmic ray event of AD 774-775 shown in quasi-annual 10Be data from the Antarctic Dome Fuji ice core"
Geophysical Research Letters 42, 84-89, 2015.

8.

M. Sigl, J. McConnell, M. Toohey, M. Curran, S. Das, R. Edwards, E. Isaksson, K. Kawamura, S. Kipfstuhl, K. Kruger, L. Layman, O. Maselli, Y. Motizuki, H. Motoyama, D. Pasteris, M. Severi.:
"Insights from Antarctica on volcanic forcing during the Common Era"
Nature Climate Change 4, 693-697, 2014.

9.

Y. Motizuki, Y. Nakai, K. Takahashi, M. Igarashi, H. Motoyama, K. Suzuki.:
"Dating of a Dome Fuji (Antarctica) shallow ice core by volcanic signal synchronization with B32 and EDML1 chronologies"
The Cryosphere Discussions 8, 769-804, 2014.

10.

R. N. Boyd, M. A. Famiano, B. S. Meyer, Y. Motizuki, T. Kajino, and I. U. Roederer.:
"The r-process in metal-poor stars and black hole formation"
The Astrophysical Journal Letters 744, L14-L17, 2012.
Recent Research Results
Related Links
Lab Members
Principal investigator
Yuko Motizuki

Director
Core members
Kazuya Takahashi

Senior Research Scientist

Yoichi Nakai

Senior Research Scientist

Yu Vin Sahoo

Technical Staff I

Yasushige Yano

Senior Visiting Scientist

Kunihiko Kodera

Senior Visiting Scientist

Hisashi Hayakawa

Visiting Scientist
Contact Information
2-1 Hirosawa,
Wako, Saitama
351-0198, Japan